THE CURRENT VERSION (v22.01.10) OF THIS PRODUCT ALLOWS ENTRY OF FIVE HVAC SYSTEMS FOR ONE ADDRESS!
The price is $150.00 FOR ONE COMPUTER
This is a new updated version to now run on Windows Vista through Windows 10!
There are no annual fees on PRIMARY LICENSE, no per use fees, you OWN this software. You will be sent a license key
after purchase. There is no charge for any upgrades
available in the first year after purchase.

STEP 1 - DOWNLOAD AND INSTALL TRIAL
Most computers can use the Self-Installer, try it first. Click this check-mark, and select "Run" when prompted.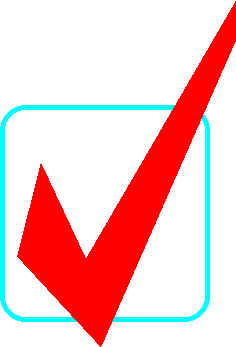 (it should put shortcut on desktop and start):

If you're using Google Chrome, there will be a downloaded file displaying at the lower left screen corner to run by clicking it.
On Microsoft Internet explorer, you may get a box with the option to run. If "Save" is the only option, you may need to look for an Off-the-Charts file for v19.31 in the "Downloads" folder in your "Libraries" and double click it.
Mozilla Firefox will only give you that "Save" option.
Click ok to various security boxes, and the "I agree" after reading the license agreement.
(This download HAS been universally cleared by Malwarebytes™, and Avast anti-virus)

NOTE:the 90 day trial will function only ONCE on any computer it is run on.
If the self-installer for the trial worked correctly,
go straight to Step 2.
CLICK HERE FOR WHAT YOU SHOULD SEE ON A "SYSTEM" TAB
(If your pc had you save the installer file (*.msi icon ) someplace, you can delete that if you'd like.)
NOTE: If the trial self-installer above did not properly install and start itself, or there is no desktop icon showing now for it, then some ornery PC's may require permissions, or even a MANUAL INSTALL process,
CLICK HERE TO DO THIS, AND SOME HELPFUL VIDEOS
(Note: Any OTC version older than 15.85 is not valid for accuracy !!)
For UPGRADE or MULTI-LICENSE requests,
please click the star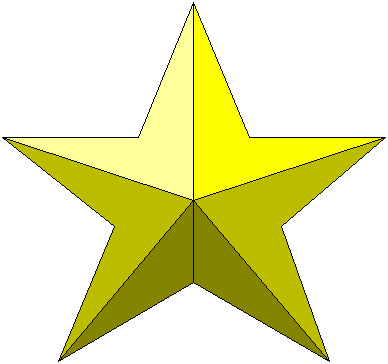 STEP 2 - PURCHASE SOFTWARE
Please test the demo to feel completely comfortable with this product, AND THAT IT RUNS ON YOUR COMPUTER, because there are NO refunds once you purchase the licensed copy!
AFTER YOU HAVE REVIEWED THE TRIAL (only functions for 60 days!) and would LIKE to purchase the permanent license key, please fill out these information boxes and then click the buy-now button below (accepts Paypal OR credit card):
If the you receive payment confirmation from Paypal,
go to Step 3.n
STEP 3 - ACTIVATE LICENSE
YOU MUST SEND YOUR COMPUTER INTERNAL I.D. # BY EMAIL TO US, TO GET AN ACTIVATION KEY !!

YOU MUST START OUR TRIAL PROGRAM TO ACCESS THIS UNIQUE IDENTIFIER THE ACTIVATION IT REQUIRES:
WHEN FIRST STARTED, THE OPENING POP-UP BOX OF THE TRIAL ALWAYS INCLUDES INSTRUCTIONS ON HOW TO SEND AN E-MAIL WITH YOUR INFO AND 20 CHARACTER COMPUTER I.D.# ,
PLEASE FOLLOW IT CAREFULLY.

YOU WILL RECEIVE THE LICENSE KEY LINK BY EMAIL IN 1-4 DAYS,
WITH ANOTHER SELF-INSTALLER.

NOTE: If the delivered activation self-installer does not properly install and start itself, then once again, just like the Trial install, some PC's may require a MANUAL install process, CLICK HERE FOR THIS, AND SOME HELPFUL VIDEOS
NOTES:
IF AFTER 3 MONTHS WE DO NOT RECEIVE YOUR COMPUTER I.D. FOR ACTIVATION, WE WILL SEND A REFUND FOR THE PURCHASE OF THE PROGRAM, TO THE EMAIL ADDRESS SUPPLIED WHEN PAID FOR.
FOR OPTIMUM PROGRAM ACCURACY AND EASE OF USE, YOU SHOULD ALSO TAKE ADVANTAGE OF ANY UPDATE NOTICES SENT BY E-MAIL, OR CHECK THIS WEBSITE FOR NEW VERSIONS.
please feel free to email krservices@cox.net with any technical questions.